earn more with certificates

grow balances with CD-level rates
certificates of deposit
Seeking to earn interest on balances of large proportion or more nominal amounts, look to MainStreet Bank's options for certificates of deposit and CDARS®. Through either option, everything is managed right through MainStreet Bank. Start a Certificate of Deposit or a CDAR today and watch your balances grow.
CDARS® Highlights
Access to multi-million-dollar FDIC insurance for large deposits.
CD-level interest. Rates* may compare favorably with those of other high-quality, fixed-income investments.
Management convenience. You manage all of your CD investments through a single banking relationship.
Security of working with a trusted, local source.
Simplified record keeping. MainStreet Bank will provide a consolidated 1099 that reports your taxable income.
certificate of deposit

CDARS®

Minimum to Open

Open a Certificate of Deposit with as little as $500.00 Choose the maturity that best suits your needs. All Certificates of Deposits are insured by the Federal Deposit Insurance Corp. (FDIC) for up to $250,000** per account.

Minimum Balance to Obtain APY

Planning on maintaining higher balances?

Interest Rate

No problem, we'll make sure that the FDIC coverage is there for you, no matter the amount. Special terms and rates apply on deposits of more than $250,000.

Through the Certificate of Deposit Account Registry Service® , or CDARS® , MainStreet Bank offers you a safe, convenient opportunity to put your cash to work, by providing you with access to multi-million-dollar FDIC insurance.

How it works:

Everything is handled directly through MainStreet Bank.
Your large deposit is broken into smaller amounts and placed with other banks that are members of the CDARS® Network.
Those banks issue CDs in amounts under the standard FDIC insurance maximum, so that your investment is eligible for FDIC protection.
Speak with a Mainstreet Bank customer service representative to open a Certificate of Deposit or CDARS® today.
Additional products and services available at our branch locations.
MainStreet

blog
introduction to MainStreet Bank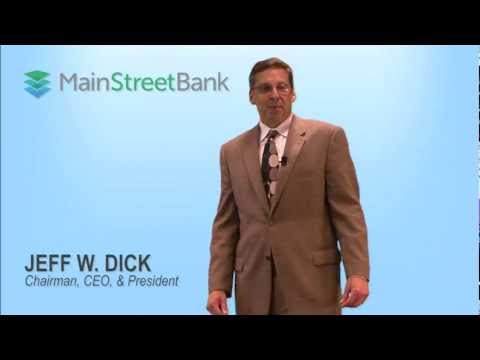 Find a
Branch or ATM
Find a surcharge-free ATM
Download the FREE Allpoint ATM Locator app on your mobile device